The People module displays all of your connections in Link including your advisor and any authenticators.
Add a Person:
Select "People" from the navigation bar on the left side of the dashboard under the Sharing category.


You can also add people directly from the home dashboard as pictured below.




Select the green "Add a person" button.



Note: Eventually, the stored information in Link will need to be shared with others in the event of a death, disability, or incapacity. To ensure information is shared properly, we ask two people of your choosing to confirm an event did indeed occur. These two people are labeled as your authenticators.


Follow the prompts and input the appropriate information for the person you wish to add. Once it is filled out completely, click the button that says "Invite this person to connect with me on Link."

This will send them an email invitation. This person will remain as a pending connection until they have accepted your connection request.


Removing Connections on Your Account
This section of the article outlines how to disconnect from people inside of Link.

1) First, log in to your Link account.

2) Proceed to the "People" tab located in the navigation bar on the left side of the home page under "Sharing."
3) Select the person you wish to disconnect/cancel the invitation from. Click the drop-down button on this person's profile card. In this example, the drop-down button says "Connection Pending" in light blue.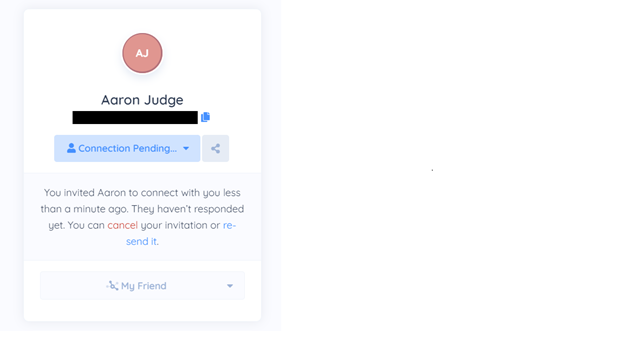 4) After pressing the drop-down, select the "Cancel invitation" option if you wish to cancel an invitation. The "Cancel invitation" option is written in red.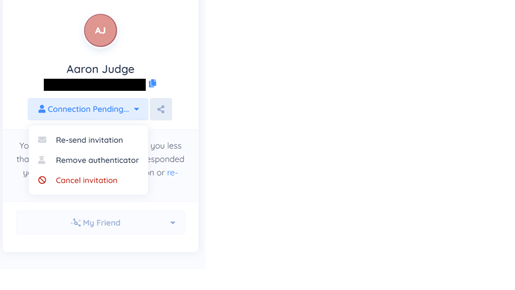 9) In the event you wish to remove a connection, select the "Remove connection" option written in red from the drop-down menu. Please note that this person will still have a Link account if they have made one, but they will not be able to view yours.