Collaboration and communication go hand-in-hand. Learn how to use direct messaging and stay in the know.
The direct messaging feature in Link makes communicating easy. The conversations about the items stored in Link should be taken care of in a quick and secure fashion. That's why you can use the direct message tool to have a quick conversation with any of your connections.
Similar to a text message, the messaging feature allows you to make group messages or add attachments. The feature also includes time stamps on every message so you can stay on top of important conversations.
To Send a Message:
From the home dashboard, locate the messages icon on the menu bar on the left side of the page.

Advisors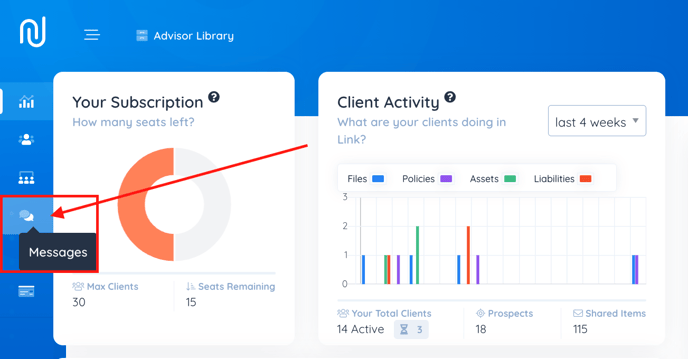 Clients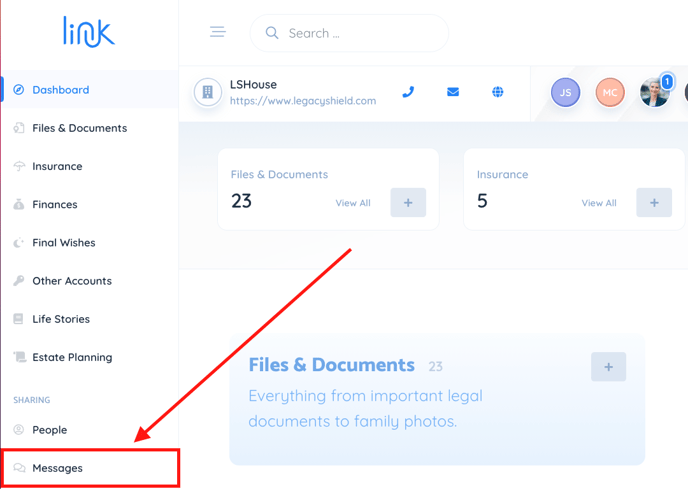 Press the green button that says, "start a new conversation."


Advisor View Client View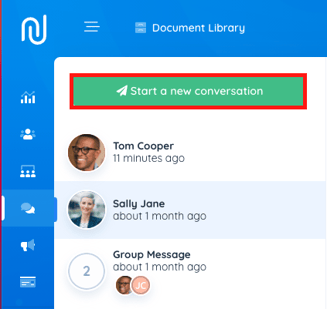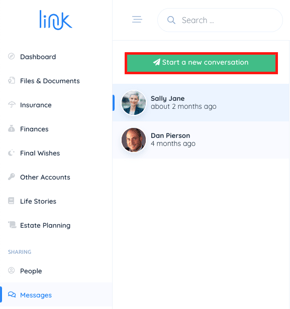 Search for the name of the person you would like to message. If you would like to make a group message, you can add more than one person at this time.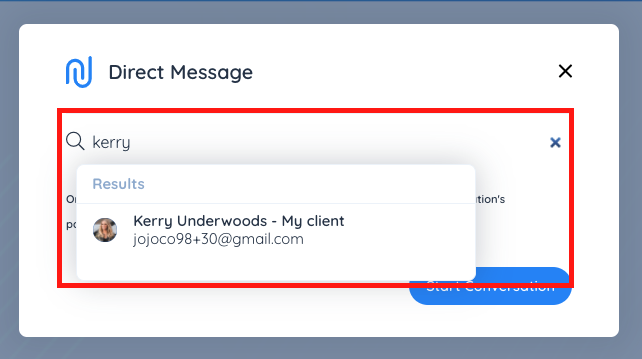 Press the button that says "start conversation."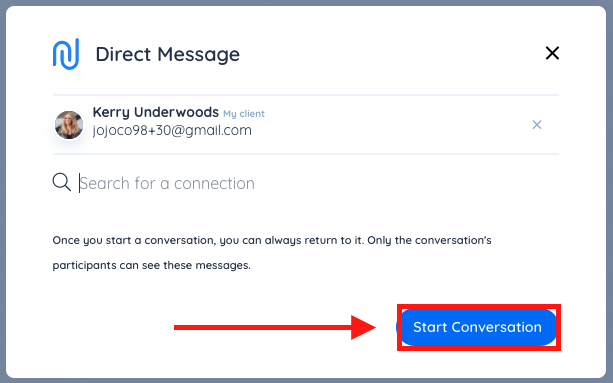 Type your message in the text box below and press send.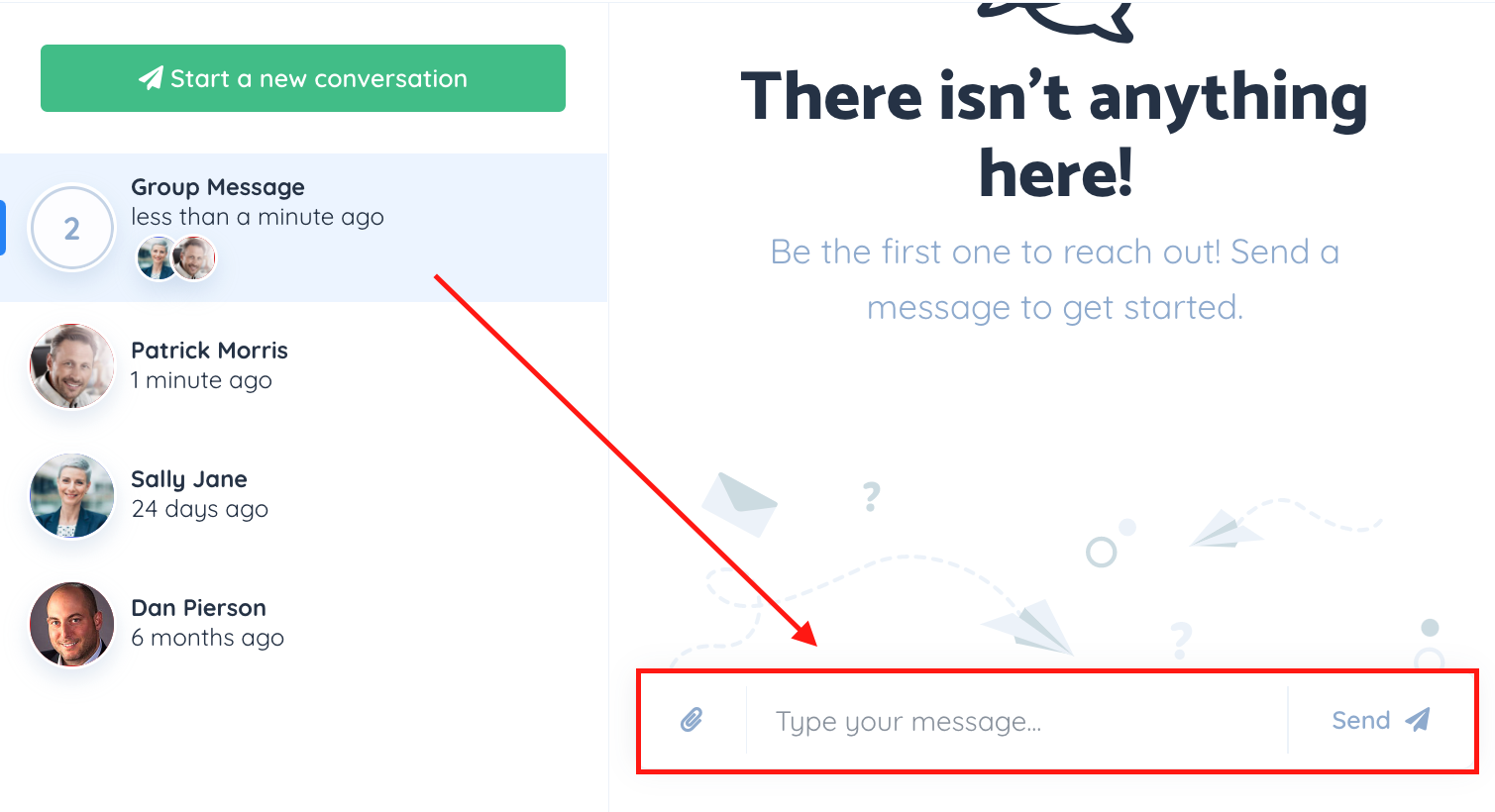 Your message will show up as a text bubble. Hover over it to see the time period in which it was sent.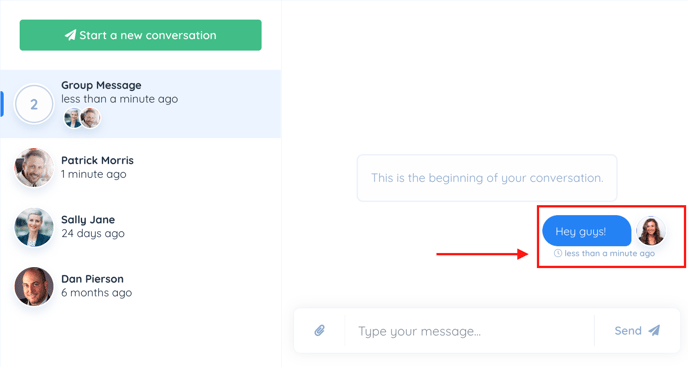 To Add an Attachment:
Inside the text box, select the paper clip icon.





Select the document from your device and press send.